CBDfx CBD Hemp + MCT Oil Tincture 500mg
Please sign in so that we can notify you about a reply
CBDfx CBD Hemp + MCT Oil Tincture 500-1500mg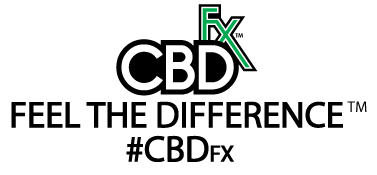 CBDfx CBD Hemp + MCT Oil Tincture Broad Spectrum CBD Oil Contains Just Two Ingredients: Hemp Oil and MCT Oil. As Pure As CBD Tinctures Get!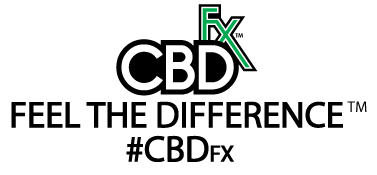 This incredibly pure CBD tincture, an all-natural product for people who prefer to dose CBD in oral drops. This hemp oil tincture also includes MCT oil, providing the perfect complement of both taste and nutritional benefit to your daily CBD dose. Best of all, each 30mL bottle contains 500mg, 1000mg or a whopping 1500mg of broad-spectrum CBD.
100% Organic CBD Tincture
When it comes to your daily CBD intake, it does not get much easier than a few drops of true hemp CBD tincture under the tongue. It is an ideal way to administer a potent, extra-absorbent dose of broad spectrum CBD oil that is full of beneficial amino acids, terpenes, and cannabinoids.
CBDfx has blended their CBD hemp oil drops with MCT oil, making this tincture an excellent way to promote a healthy metabolism while you are absorbing all the beneficial compounds from the CBD oil. Derived from coconuts, MCT oil essentially helps you absorb and retain the nutrients from everything you eat and drink. By ingesting MCT oil along with your CBD tincture, you are improving your body's chances of using every bit of nutritional goodness from the CBD itself.
Recommended Use:
Not For Vaping: Not for use in a vaporizer, for vaping get the CBDfx CBD Oil Vape Additive or CBDfx Vape Juices
As Tincture Drops: Best taken as a true tincture. Follow label directions. You take the dropper and place the drops under your tongue and hold them there for 30-60 seconds for better absorption. You can take this tincture on a daily basis to boost your overall state of health and wellness.
Calming Tincture With CBN Also Available:
Do you want the same great benefits of this Tincture, but in a Calming Tincture to help you rest? Then our CBDfx Calming CBD + CBN Oil Tincture 500-6000mg is perfect for you.
CBDfx CBD Hemp + MCT Oil Tinctures Feature:
500mg, 1000mg or 1500mg CBD per 30mL Bottle
Organically Grown, USA Hemp Plants
CO2 Hemp Plant Extraction
cGMP Certified, Pharmaceutical Grade Facility
Only Ingredients Are MCT Oil (derived from coconuts) and Hemp Oil
Can Be Taken Orally as Tincture Drops
Hemp Sourced from USA
CBD Cannabidiol Has Shown To Have Benefits On Human and Animal Health
Legal For Use In All 50 States and More Than 40 Countries
Made In U.S.A.
CBDfx CBD Hemp + MCT Oil Tinctures Include:
(1) x CBDfx 30ml Bottle CBD Hemp + MCT Oil Tincture 500mg, 1000mg or 1500mg
CBDfx CBD Hemp + MCT Oil Tincture 500mg Lab Report
CBDfx CBD Hemp + MCT Oil Tincture 1000mg Lab Report