CBDfx CBD Rejuvediol Face Serum
Please sign in so that we can notify you about a reply
CBDfx CBD Rejuvediol Face Serum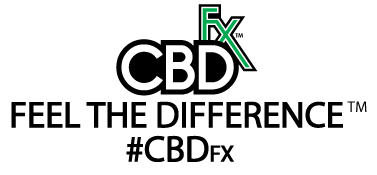 CBDfx CBD Rejuvediol Face Serum Oil
Introducing Rejuvediol™, the best CBD face serum in existence. Have sensitive skin that only plays nicely with premium ingredients that protect your face? Rejuvediol™ hemp oil face serum is up to that challenge. CBDfx has found that for people with faces prone to inflammation, acne, wrinkles, sagging, and other signs of aging, the array of ingredients in this CBD oil face serum can make a real difference. CBDexpressHQ is your Authorized Canadian source for CBD Face Serum in Canada.
CBDfx CBD Rejuvediol Face Serum has been carefully formulated to gently care for your skin by reducing signs of aging, firming up skin, and strengthening collagen to create a younger and healthier appearance. CBDfx has hand-picked critical essential oils and extracts like jojoba, red raspberry seed and bergamot to nourish you with vitamin E while helping to calm inflamed or dry skin. Best of all, this CBD face serum also acts as a protectant to prevent future damage and provide critical cell turnover that helps to guard against free radicals.
Why Choose CBD Rejuvediol Face Serum?
The main reason to choose CBDfx CBD Rejuvediol Face Serum is that it is incredibly easy to use. Because of the potency of their organically grown CBD, a little goes a long way. You can use the CBD serum daily. This rich serum absorbs into the skin slowly, allowing its various nutrients to penetrate deep with ease.

CBDfx takes every aspect of the production process seriously and only use CBD that comes from organically grown hemp plants. Organic hemp is also free of the harsh pesticides and other potentially toxic chemicals. This ensures that you get a pure and potent CBD serum that you can feel good about using.
Solvent Free Extraction
The way your CBD is sourced matters -- a lot. CBDfx's cutting edge supercritical CO2 extraction methods set the industry benchmark for purity and safety. Other brands use solvent-based extraction methods, which leave trace amounts of nasty substances like butane and propane in the final product. Over time, that's a lot of chemicals to absorb… when all you wanted was pure CBD. Trust CBDfx to deliver clean, solvent-free products every single time, backed up by publicly available lab reports.
We also offer CBDfx CBD Cream For Muscle & Joint Pain 500-3000mg a soothing cooling pain and soreness cream that works.
CBDfx CBD Rejuvediol Face Serum Features:
250mg CBD per 30ml Dispenser
Diminish Signs of Aging
Stimulate Cellular Turnover
Naturally Vegan, Non GMO
Shield Against Free Radical Damage
Prevent Wrinkles
CO2 Hemp Plant Extraction
Renew Skin Elasticity by Strengthening Collagen and Deliver Oxygen to Cells
100% Organically Grown
Sourced From Organic Hemp Farms In The USA
CBD Cannabidiol Has Shown To Have Benefits On Human and Animal Health
Legal For Use In All 50 States and More Than 40 Countries
Broad Spectrum Formulation Provides All The Beneficial Compounds That Exist Naturally In The Hemp Plant
Carefully Created In a cGMP Certified Pharmaceutical Grade Facility, Made In USA
CBDexpressHQ is your Authorized Canadian source for CBDfx CBD Rejuvediol Face Serum in Canada.
CBDfx CBD Rejuvediol Face Serum Includes:
(1) x CBDfx CBD Rejuvediol Face Serum
Recommended Use:
Follow label directions. Recommended Use: Simply wash your face with a gentle cleanser as usual; then, begin preparing the serum by applying 8-10 drops between your palms. Rub the serum gently to warm it up to your body temperature. Finally, pat (don't rub) the CBD serum evenly across your entire face and neck. Incorporate this into your daily skincare regimen to treat yourself to one of the most exciting new skincare products in existence!

This product can only be used topically.