CBDfx CBD + CBG Morning AM Capsules
Please sign in so that we can notify you about a reply
CBDfx CBD + CBG Morning AM Capsules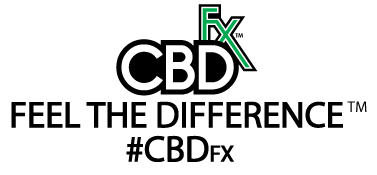 CBD + CBG Morning AM Capsules 100% Vegan
CBDfx CBD + CBG Morning AM Capsules 900mg are Vegan Morning Capsules that give your body everything it needs to get up and go with improved energy, ease of mind and well being. Combining high-potency broad spectrum CBD, CBG, a special time-released caffeine to give you energy throughout the day, antioxidants and a curated mix of focus terpenes plus L-Thyrosine to keep you energized without the jitters or crashing. CBDexpressHQ is your Authorized Canadian source for CBD Morning Capsules in Canada.
Great with any breakfast, CBDfx's CBD + CBG Morning Capsules bring you all the energy and focus you need to get the most out of your day.

Using CO2-extracted, non-GMO, vegan, and 100% organic CBD + CBG oil, CBDfx Morning Capsules deliver all the benefits of CBD (improved mental and physical calm) and CBG (greater energy and alertness) to produce the "entourage effect", an instance where combined cannabinoids work in tandem to generate more pronounced benefits in the body.

CBDfx Vegan CBD + CBG Morning Capsules also come packed with a boost of energizing, slow-release caffeine for heightened physical energy without you having to make a pitstop at Tim Hortons.

For greater alertness and focus, CBDfx CBD + CBG Morning Capsules also contain the powerful amino acid L-Tyrosine, known for its ability to improve concentration in mentally intensive tasks like work or study, as well as a host of specially-curated terpenes for better cognitive performance without the crash.

And finally, for an added boost to your immune system, CBDfx has included a dash of the powerful antioxidant, Curcumin, championed for its anti-inflammatory properties.

All together, CBDfx Vegan CBD + CBG Morning Capsules give you everything your body needs to get up and go in the morning with a renewed sense of energy, ease of mind, and better wellbeing to seize the day.

Each CBDfx CBD + CBG Morning Capsule bottle contains 900mg 100% Organic CBD (60ct, 30mg per serving) for a completely energizing CBD experience.
Serving Size = 2 Capsules
Solvent Free Extraction
The way your CBD is sourced matters -- a lot. CBDfx's cutting edge supercritical CO2 extraction methods set the industry benchmark for purity and safety. Other brands use solvent-based extraction methods, which leave trace amounts of nasty substances like butane and propane in the final product. Over time, that's a lot of chemicals to ingest… when all you wanted was pure CBD. Trust CBDfx to deliver clean, solvent-free products every single time, backed up by publicly available lab reports.
To experience the full range of effects that CBD has to offer, you'll want capsules that are made with a "broad-spectrum" formulation. That means that these capsules contain all of the incredible compounds that exist naturally within the hemp plant, rather than just isolated components of its oil. Additionally, broad-spectrum means that there is less than 0.3% THC in each capsule so you don't need to worry about taking something you didn't mean to.
We also offer CBD + CBN PM Night Capsules for healthier rest and relaxation.
CBDfx CBD + CBG Morning AM Capsules 900mg Feature:
900mg Broad Spectrum CBD Per 60 Count Bottle
Whole Plant Extract
Organically Grown, Gluten Free<
Naturally Vegan, Non GMO
30mg of Broad-Spectrum CBD Extract Per Serving
Contains The Powerful Amino Acid L-Tyrosine In Every Capsule
Delivers Ingredients That Support The CBD Hemp Extract
CO2 Hemp Plant Extraction
No Cheap or Filler Ingredients
100% Organically Grown
Sourced From Organic Hemp Farms In The USA
CBD Cannabidiol Has Shown To Have Benefits On Human and Animal Health
Legal For Use In All 50 States and More Than 40 Countries
Broad Spectrum Formulation Provides All The Beneficial Compounds That Exist Naturally In The Hemp Plant
Carefully Created In a cGMP Certified Pharmaceutical Grade Facility, Made In USA
CBDexpressHQ is your Authorized Canadian source for CBD Morning Capsules in Canada.
CBDfx CBD + CBG Morning AM Capsules 900mg Include:
(1) x CBDfx CBD + CBG Morning AM Capsules 900mg Broad-Spectrum CBD Extract (60 count bottle x 30mg Per Serving = 900mg Total CBD)
Recommended Use:
Follow label directions. Take two capsules every morning. Can be combined with other vitamins if needed to boost your overall state of health and wellness.