CBDfx CBD Gummies With Apple Cider Vinegar 1500mg
Please sign in so that we can notify you about a reply
CBDfx CBD Gummies With Apple Cider Vinegar 1500mg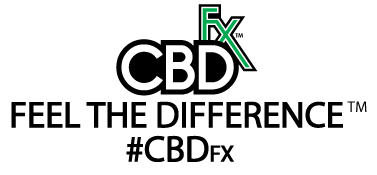 CBDfx CBD Gummies With Apple Cider Vinegar 1500mg. Now you can get all the benefits of apple cider vinegar, with none of the nasty after taste. CBDfx's all-new apple cider vinegar gummies upgrade your wellness and your mood with 50mg of premium CO2-extracted CBD oil per serving, plus a hint of pomegranate. Now featuring apple cider vinegar to eliminate and prevent the growth of harmful bacteria, this gummy is ready to be boost your well being. CBDexpressHQ is your Authorized Canadian source for CBDfx CBD Apple Cider Vinegar gummies in Canada.
Apple cider vinegar is an incredibly popular form of vinegar, which has been used for years in a countless number of home remedies. It is created by fermenting the sugar of apples and converting it to acetic acid, which is the main active ingredient in vinegar. Acetic acid has also been found to both eliminate and prevent the growth of harmful bacteria, so drinking apple cider vinegar infused products could benefit your body greatly.
If you thought that apple cider vinegar products were good on their own, just wait until you try them with an additional serving of premium CBD hemp extract! CBD and apple cider vinegar are a match made in heaven, and when blended together properly, they create a gummy so perfect that you'll never have to actually learn how to drink apple cider vinegar!
Organic apple cider vinegar is showing promise in studies that show a positive connection between the vinegar and healthy blood sugar levels. Additionally, since apple cider vinegar can make you feel full faster, it may also improve weight loss efforts.
What Is The Apple Cider Vinegar Diet
The apple cider vinegar diet is a form of dietary restraint that revolves around the consumption of the aforementioned form of vinegar. It's fairly vague, only requiring that you have a bit of the vinegar either with each meal or as an alternative to certain foods. Since a sense of fullness often comes with consuming apple cider vinegar, weight loss is all but guaranteed, since you won't have to eat nearly as much to feel satisfied.
Also referred to as an "apple cider vinegar detox," adding this type of vinegar to your diet could help you get away from some of the foods that would otherwise hinder your weight loss journey. Whether you prefer to have some of apple cider vinegar before bed, or would rather purchase a bottle of apple cider vinegar capsules to have with you on the go, there's an option for everyone.
Solvent Free Extraction
The way your CBD is sourced matters -- a lot. CBDfx's cutting edge supercritical CO2 extraction methods set the industry benchmark for purity and safety. Other brands use solvent-based extraction methods, which leave trace amounts of nasty substances like butane and propane in the final product. Over time, that's a lot of chemicals to ingest… when all you wanted was pure CBD. Trust CBDfx to deliver clean, solvent-free products every single time, backed up by publicly available lab reports.
To experience the full range of effects that CBD has to offer, you'll want gummies that are made with a "broad-spectrum" formulation. That means that these gummies contain all of the incredible compounds that exist naturally within the hemp plant, rather than just isolated components of its oil. Additionally, broad-spectrum means that there is less than 0.3% THC in each gummy — so you don't need to worry about taking something you didn't mean to.
Trial Size Available:
Do you want to try out these CBDfx CBD Gummies With Apple Cider Vinegar, then our CBDfx CBD Gummies With Apple Cider Vinegar 8ct Pouch is perfect for you.
CBDfx CBD Gummies With Apple Cider Vinegar Ingredients:
Hemp extract, cannabinoids, organic apple cider vinegar, organic pomegranate, Vitamin B12, organic tapioca syrup, organic cane sugar, purified water, pectin, tri sodium citrate, citric acid, tomato lycopene (for color), natural flavor.
Recommended Use:
Follow label directions. Take two gummies per day. Can be combined with other vitamins if needed to boost your overall state of health and wellness.
CBDfx CBD Gummies With Apple Cider Vinegar 1500mg Product Details:
1500mg Broad Spectrum CBD Per 60 Count Bottle
Contains A Full Dose Of Beneficial Apple Cider Vinegar
Delivers Ingredients That Support The CBD Hemp Extract
CO2 Hemp Plant Extraction
No Cheap or Filler Ingredients
100% Organically Grown
Sourced From Organic Hemp Farms In The USA
Carefully Created In a cGMP Certified Pharmaceutical Grade Facility, Made In USA
Broad Spectrum Formulation Provides All The Beneficial Compounds That Exist Naturally In The Hemp Plant
CBDfx CBD Gummies With Apple Cider Vinegar 1500mg Lab Report