CBDfx CBD Gummies with Turmeric and Spirulina 1500mg
Please sign in so that we can notify you about a reply
CBDfx CBD Gummies with Turmeric and Spirulina 1500mg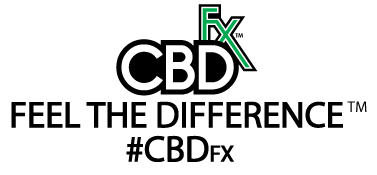 CBDfx CBD Gummies with Turmeric and Spirulina 1500mg. These CBD gummies offer a twist on CBDfx's world famous CBD gummmies by also including Turmeric and Spirulina — two popular Super Foods often used for their antioxidant and discomfort-fighting potential. The CBD in these vegan gummies is 100% organic, broad-spectrum, and free of harmful additives. CBDexpressHQ is your Authorized Canadian source for CBDfx CBD Gummies with Turmeric and Spirulina Canada.
CBD GUMMIES WITH TURMERIC & SPIRULINA - You are benefiting from the inclusion of two super-healthy ingredients that are rich in antioxidants, along with 25mg of organically farmed, broad-spectrum CBD in each sweet and chewy vegan gummy. product quality and all-natural approach, best CBD gummies Canada.
CBDfx Gummies with Turmeric & Spirulina are a unique formula that brings together both Broad Spectrum CBD and two well-known "superfoods." These gummies are 100% vegan and all natural. They have no artificial sweeteners, no high fructose corn syrup and no animal gelatin or any filler ingredients. Instead, they are made with organic pectin, organic agave and organic cane sugar. These gummies include broad-spectrum CBD, so they provide all of the compounds that work together to deliver a wider array of the hemp plant's contents… with less than 0.3% THC. CBDfx's hemp plants are grown organically at top-notch partner farms in the United States. That means you get the purest CO2 extracted CBD with no harmful chemicals and high levels of terpenes, amino acids, essential fatty acids and vitamins.
Solvent Free Extraction
The way your CBD is sourced matters -- a lot. CBDfx's cutting edge supercritical CO2 extraction methods set the industry benchmark for purity and safety. Other brands use solvent-based extraction methods, which leave trace amounts of nasty substances like butane and propane in the final product. Over time, that's a lot of chemicals to ingest… when all you wanted was pure CBD. Trust CBDfx to deliver clean, solvent-free products every single time, backed up by publicly available lab reports.
To experience the full range of effects that CBD has to offer, you'll want gummies that are made with a "broad-spectrum" formulation. That means that these gummies contain all of the incredible compounds that exist naturally within the hemp plant, rather than just isolated components of its oil. Additionally, broad-spectrum means that there is less than 0.3% THC in each gummy — so you don't need to worry about taking something you didn't mean to.
Trial Size Available:
Do you want to try out these CBDfx CBD Gummies with Turmeric and Spirulina, then our CBDfx CBD Gummies with Turmeric and Spirulina 8ct Pouch is perfect for you.
CBDfx CBD Gummies with Turmeric and Spirulina Ingredients:
Hemp extract, cannabinoids, organic cane sugar, purified water, organic agave syrup, organic tapioca syrup, pectin, tri sodium citrate, citric acid, organic turmeric, spirulina, natural flavor.
Recommended Use:
Follow label directions. Start with one or two tasty gummies (depending on your size and experience with CBD products). Wait to see how you feel before eating any more. Can be combined with other vitamins if needed to boost your overall state of health and wellness.
CBDfx CBD Gummies with Turmeric and Spirulina 1500mg Product Details:
1500mg Broad Spectrum CBD Per 60 Count Bottle
Sweetened With Organic Agave Syrup
Delivers Turmeric and Spirulina SuperFoods That Support The CBD Hemp Extract
CO2 Hemp Plant Extraction
No Cheap or Filler Ingredients
100% Organically Grown
Sourced From Organic Hemp Farms In The USA
Carefully Created In a cGMP Certified Pharmaceutical Grade Facility, Made In USA
Broad Spectrum Formulation Provides All The Beneficial Compounds That Exist Naturally In The Hemp Plant
CBDfx CBD Gummies with Turmeric and Spirulina 1500mg Lab Report