CBDfx CBD Balm For Pets – Calming and Moisturizing - 750mg
Please sign in so that we can notify you about a reply
CBDfx CBD Balm For Pets – Calming and Moisturizing - 750mg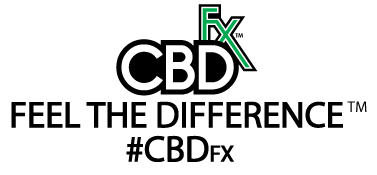 CBD Balm For Dogs and Cats, Extra Strength 750mg. Dogs and Cats have problems with dry, itchy skin or paws; but that's no problem for CBDfx CBD Balm. Offering 750mg of calming and wellness-enriching CBD to add soothing relief to your pet's life, as well as a variety of gently comforting essential oils — lavender, rosemary and Roman chamomile — this balm is total pawfection! CBDfx CBD Balm For Pets – Calming and Moisturizing Canada, Online CBD For Pets, Extra Strength 750mg.
You already know CBD can help with a variety of ailments including inflammation, anxiety and muscle pain. What you might not know is that it's also great for your pets. This Calming & Moisturizing Pet CBD Balm from CBDfx contains 750mg of calming and wellness-enriching CBD as well as moisturizers like Alaskan salmon oil and shea butter, herbal essences like lavender, rosemary and Roman chamomile all in one package – perfect for any pet (or person) looking to soothe or bring an end to dry or inflamed skin, nose or paws while reducing signs of stress.

If you're ready to give your pets one of the best pet balms on the planet, grab a CBDfx CBD Balm For Calming and Moisturizing and give them the pampering they deserve.
READY TO GIVE YOUR PET A SPECIAL MASSAGE? Just like the CBD balm made for you and me, CBDfx human-grade Pet Balm is made to the highest standards of quality. Starting with organic hemp plants free of GMOs, toxic pesticide residues, and other harmful chemicals, CBDfx extracts their CBD oil using clean CO2 methods free of harsh solvents. So feel good about massaging it into your pets paws.

CBDfx Pet Balm has simple ingredients, calming and wellness-enriching CBD, plus the multifaceted benefits of odorless Alaskan salmon oil and moisturizing shea butter, and a variety of gently comforting essential oils — lavender, rosemary and Roman chamomile. As a result, you can trust that CBDfx Pet Balm is clean because they test them with an independent laboratory and post their reports publicly.
Exploring the Benefits of CBD Balm for Pets
Why Does My Dog Need CBD Balm?
CBDfx CBD Balm For Pets soothes pain, inflammation and discomfort for pet paw pads. We can't always tell when our pets are irritated or hurting, but we know deep down they sometimes need some relief just like we do. You deserve to be treated as well as your dog deserves the best, that's why CBDexpressHQ is here with a soothing balm that calms the pain of cracked paw pads and knuckles all while keeping them moisturized. Dog paws can be particularly sensitive. They harden and dry out for a variety of reasons, from aging to surface wear. When this happens, the paw pad skin can crack, which can easily lead to inflammation, infection, and general discomfort. It's made from a plant-based formula since others contain chemicals which have been shown to pose harmful side effects on both humans and animals alike. Apply anytime you want to make life better for yourself and your furry friend!

Give your pup a healthy organic way to keep their nose moisturized with CBD Balm For Pets. This all natural, cruelty free product is specially formulated for canines with the use of peppermint, jojoba and coconut oils which helps heal skin as well as reduce discomfort in pets that suffer from hot spots or other irritation related to chronic allergies such as atopic dermatitis. Dog noses are also prone to drying out, particularly in hot sun or cold weather — much like our human lips chap if we don't protect them with lip balm. Given that dogs' most powerful sense is smell, that sniffer gets an intense workout nearly every waking moment. So, keeping their nose hydrated and protected is a must.

Our CBD balm for pets can be used on any area of the skin that is reddened, irritated or inflamed. Just make sure to keep it away from your pupper's eyes.
Can I Use CBD Balm on My Cat?
Because cats are so much smaller than the average dog, we sometimes forget that they can have similar health issues. As with dogs, a cat's skin, paws and nose can dry out, and get irritated, inflamed or infected. So, it's a good idea for cat owners to also keep CBD Calming and Moisturizing Pet Balm on hand, so that their kitties' pouncing peds and boopy noses remain hydrated and healthy.
IS CBD Safe for Pets?
Like humans and other mammals, dogs and cats have an endocannabinoid system, which regulates and balances sleep, immune response, communication between cells, appetite and metabolism, memory, and other vital processes. Their bodies in fact produce their own cannabinoids. The cannabinoids found in the hemp plant, known as phytocannabinoids, have been found to support and bolster this system, leading to a variety of wellness benefits.

And no, CBD won't get your pet — or you — "high." THC is the cannabinoid that provides the intoxicating effects everyone associates with cannabis. Since CBD is processed from the hemp plant (male), rather than from cannabis (female), it is nearly THC free — with legal amounts in CBD products at the nearly undetectable level of less than 0.3%. So your dog or cat is not only safe in using this natural topical, but also they won't be stumbling around your house because of it.
Lowers Overall Stress and Anxiety
Similar to humans, CBD has the wondrous effect of reducing internal stress and anxiety in dogs and cats, making their days a bit easier when you're away. So if they lick some CBD Balm from their paws, no worries.
Made with Organic Broad Spectrum CBD
Containing CO2-extracted, broad spectrum CBD, CBDfx's vegan Pet Balm uses organic ingredients for better absorption, delivering the same high-quality benefits for dogs as humans using the finest human-grade ingredients.
How Does Alaskan Salmon Oil Help My Pet?
Salmon oil is an incredibly nutrient-rich supplement. For years, humans have taken fish oil to support everything from heart health to immune function. This stems from two fatty acids that are readily available in the oil: omega-3 and omega-6 fatty acids. For the skin, these fatty acids serve as an effective anti-inflammatory, as well as make the skin appear shiny and vibrant. The omega-3 acid known as eicosapentaenoic acid, in particular, produces arachidonic acid, which restricts the growth of pro-inflammatory agents.

Salmon can be pretty stinky, especially for a dog. That's why CBDfx's Alaskan salmon oil is processed to be completely odor-free, so you won't have to worry about offending your pet or your pet offending others.
HOW DO I USE IT? Simple, just massage it into the skin, paws or the outside of the nose. Reapply the balm as necessary. Make sure to avoid the eye area. Increase frequency of application as needed.
Ingredients:
Calming and Wellness Enriching CBD, Odorless Alaskan Salmon Oil, Moisturizing Shea Butter, Lavender, Rosemary and Roman Chamomile
CBDfx CBD Balm For Pets – Calming and Moisturizing Product Details:
750mg CBD Per 2.0oz / 60ml Tin
Broad Spectrum CBD
Odorless Alaskan Salmon Oil
Human-Grade Ingredients
100% Vegan & Gluten-Free
Made from Organic, Non-GMO Hemp
Lab Reports From Independent Testing For Purity and Quality Are Available Online For You To Review
Made In The USA
CBDfx CBD Balm For Pets – Calming and Moisturizing - 750mg Lab Report