CBDfx CBD Cream For Muscle & Joint Pain 3000mg
Please sign in so that we can notify you about a reply
CBDfx CBD Cream For Muscle & Joint Pain 500-3000mg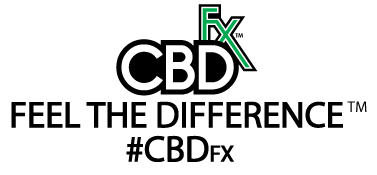 CBD Cream For Muscle & Joint Pain is a powerful, fast absorbing Cooling Formula. This CBD cream contains potent anti-inflammatory botanical extracts like white willow bark, menthol, and caffeine that are proven effective compounds in the treatment of muscle aches and joint pain. CBDexpressHQ is your Authorized Canadian source for CBD pain cream in Canada.
CBDfx has carefully crafted a potent hemp cream that travels deep down to treat muscle or joint soreness. This cream is rich in cannabinoids and was formulated with a blend of powerful botanical ingredients that allow your muscles and joints to support you through your day. Whether you're stepping up your fitness routine or you suffer from everyday aches and pains, this CBD rich hemp cream enhanced with white willow bark, menthol, and caffeine is sure to get the job done
White willow bark has been used for many centuries as a natural method of soothing aches and pains while caffeine has been shown to do the same. The active ingredient in white willow bark is salicin which is converted to salicylic acid within the body before it acts to lower levels of certain compounds found that contribute to aches, pains, and inflammation.
So, the next time your muscles or joints ache and you feel the tightness setting in, apply some CBDfx cream and allow all of the ingredients to penetrate into your muscles, while a finishing touch of menthol seeps into those areas to provide a cooling sensation of relief.
Solvent Free Extraction
The way your CBD is sourced matters -- a lot. CBDfx's cutting edge supercritical CO2 extraction methods set the industry benchmark for purity and safety. Other brands use solvent-based extraction methods, which leave trace amounts of nasty substances like butane and propane in the final product. Over time, that's a lot of chemicals to ingest… when all you wanted was pure CBD. Trust CBDfx to deliver clean, solvent-free products every single time, backed up by publicly available lab reports.
Botanical ingredients, such as the white willow bark, impart their benefits that many have relied on for centuries. Let's not forget that before pharmaceuticals came around we all depended on natural ingredients from nature. At CBDfx, they always strive to incorporate all natural ingredients that bolster the effects of CBD.
CBDfx CBD Cream For Muscle & Joint Pain Ingredients:
Usp Water, Menthol, Hydroxylated Lecithin, Carbomer, Caffeine Anhydrous, Sodium Bicarbonate, White Willow Bark Extract 98%, Broad Spectrum Hemp Extract, Tocopheryl Acetate, Sodium Benzoate
Recommended Use:
Follow label directions. Depending on the size of the target area, you can start with anywhere from a dime size to a quarter size amount. Re-apply when pain or soreness returns.
CBDfx CBD Cream For Muscle & Joint Pain 500-3000mg Product Details:
Broad Spectrum CBD - 500-3000mg
Naturally Vegan & Cruelty-Free
Menthol's Cooling Sensation Brings Lasting Pain Relief
White Willow Bark and Caffeine - Proven Natural Soothing For Aches and Pains
CO2 Hemp Plant Extraction
No Cheap or Filler Ingredients
100% Organically Grown
Sourced From Organic Hemp Farms In The USA
Carefully Created In a cGMP Certified Pharmaceutical Grade Facility, Made In USA
Broad Spectrum Formulation Provides All The Beneficial Compounds That Exist Naturally In The Hemp Plant
CBDfx CBD Cream For Muscle & Joint Pain 500-3000mg Lab Report