CBDfx Wellness CBD + CBG Oil Tincture 500mg
Please sign in so that we can notify you about a reply
CBDfx Wellness CBD + CBG Oil Tincture 500-6000mg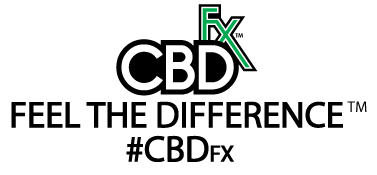 CBDfx Wellness CBD + CBG Oil Tincture 500-6000mg With Curcumin and Coenzyme Q10 Canada. Welcome to a Total Revolution in plant-based wellness.
CBDfx Wellness CBD + CBG Oil Tincture 500-6000mg comes in four different concentrations: a Regular Strength 500mg 30ml, an Extra Strength 1000mg 30ml, a Maximum Strength 2000mg 30ml, Maximum Strength Plus Super-Sized 4000mg 60ml and Ultra Strength Super-Sized 6000mg 60ml for those needing Maximum Effectiveness. The 2:1 ratio means that for every two parts CBD, you will get one part CBG. For example, with the 6000mg Wellness 2:1 Tincture, you get 6000mg of CBD and 3000mg of CBG.
This 2:1 ratio of CBD to CBG Tincture, blended with 18 proprietary terpenes plus Curcumin and Coenzyme Q10, represents a massive leap forward in the formulation of CBD tinctures. This super blend contains exceptional cannabinoids like CBG, CBC, and CBD-V that boost the Entourage Effect to provide you with the wellness results you expect. Remember, CBD works best when it is paired with the other cannabinoids found within the hemp plant and this Wellness Tincture is chock full of them.
WHAT IS CBG OIL
You might be wondering what makes this other compound called CBG so important? CBG is a minor cannabinoid found in the cannabis plant that has biologically active properties which make it incredibly exciting for hemp and CBD lovers. CBG stands for Cannabigerol, which interacts directly with the CB1 and CB2 receptors in the brain to provide further balance within the body by interacting with your endocannabinoid system.
WHY SHOULD YOU BUY CBD + CBG OIL TINCTURE
What makes this CBD Tincture Wellness Oil a Super Blend that helps impart so many essential nutrients and vitamins? Besides CBD and CBG, Curcumin is the active ingredient in Turmeric; and is a natural, yet powerful antioxidant and anti-inflammatory that people have been taking advantage of for centuries. Coenzyme Q10, also known as CoQ10, has a wide range of health benefits as well. CoQ10 is a nutrient that is naturally produced within our bodies and plays a vital role in energy production and much more, but as we get older the natural production of this nutrient slows. By supplementing with CoQ10, you are helping your body function at its highest level, day in and day out.
WHAT IS CURCUMIN
Curcumin is the active ingredient in Turmeric. It is a potent antioxidant and even more powerful anti-inflammatory that can lower your risk for certain diseases, illnesses, and health conditions. This active ingredient also has the capability to support healthy weight loss, mood balance, brain function, and it even has detoxifying qualities. It's a well-rounded compound that can really do it all.
WHAT IS COENZYMEQ10
Coenzyme Q10, also known as CoQ10 is an antioxidant that the body naturally produces and our cells use it for energy production. The rate in which we naturally produce CoenzymeQ10 decreases with age, so as we age, is helpful to supplement Coenzyme Q10. As an antioxidant, it also works to protect your body from free radicals as well.
CBDfx CBD tinctures are the very best available. They are 100% vegan, all natural and sourced from organically farmed hemp plants. CBDfx CBD tincture is also made with full spectrum CBD, so it provides all the cannabinoids and terpenes that naturally exist within the cannabis plant. This tincture's CBD comes from plants grown organically at the world's best farms in Kentucky, USA. That's right, CBDfx is organic! That means no harmful chemicals, no GMOs and no filler ingredients. CBDfx CBD Wellness oil tincture includes key fatty acids, amino acids, and vitamins.
Calming Tincture With CBN Also Available:
Do you want the same great layered benefits of this Wellness Tincture, but in a Calming Tincture to help you rest? Then our CBDfx Calming CBD + CBN Oil Tincture 500-6000mg is perfect for you.
CBDfx's Wellness CBD + CBG Oil Tincture Ingredients:
MCT Oil Derived from Coconuts, Coenzyme Q10, Curcumin, Terpene Complex, Cannabinoid Rich Full Spectrum CBD Oil Hemp Extract, Stevia
Recommended Use:
Follow label directions. You take the dropper and place the drops under your tongue and hold them there for 30-60 seconds for better absorption. You can take this tincture on a daily basis to boost your overall state of health and wellness.
Product Details:
500mg to 2000mg Full Spectrum CBD Per 30ml Bottle and 4000mg to 6000mg Full Spectrum CBD Per 60ml Bottle
Next Generation CBD + CBG Oil Tincture
Delivers The Therapeutic Effects of Curcumin and Coenzyme Q10
CO2 Hemp Plant Extraction
No Cheap or Filler Ingredients
100% Organically Grown
Sourced From Organic Hemp Farms In The USA
Carefully Created In a cGMP Certified Pharmaceutical Grade Facility, Made In USA
Available In 500mg, 1000mg, 2000mg 30ml Bottles and 4000mg 60ml Bottle