CBDfx CBD Face Mask Charcoal
Please sign in so that we can notify you about a reply
CBDfx CBD Face Mask – 5 Variations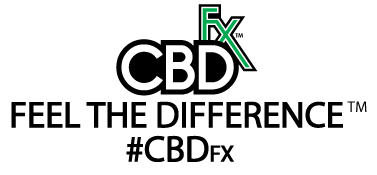 CBDfx CBD Face Mask – 5 Variations Soothing Beauty Treatment
CBDfx CBD Face Masks are pharmacist formulated and made in America. Available in powerful 50mg CBD concentrations. With a combination of high quality CO2 extracted, organically grown broad spectrum CBD and powerful active botanicals to hydrate, tone, soothe and purify tired and stressed skin. CBDfx CBD-infused Face Masks bring soothing relief to even the most tired and stressed face. You deserve a little indulgence. Your skin deserves the best and of course, you deserve to hydrate more than just your body. Our CBD-infused Face Masks offer all that and more: moisture, antioxidants, soothing botanicals and 50mg of CBD. It's time to indulge yourself not only from the inside out but also from your head down to your cheeks! CBDexpressHQ is your Authorized Canadian source for CBD Face Masks in Canada.
Moisturizing, softening and soothing dry or oily skin, the CBDfx CBD Face Masks combine a host of helpful botanicals with organically-sourced broad spectrum CBD for added skin nourishment. Working to bring relief to tired and stressed faces, CBDfx has blended skin-softening effects of natural botanicals with the anti-inflammatory benefits of CBD to restore and detoxify your face.
Give your face the spa treatment it deserves without having to leave home with our easy-to-use CBD sheet masks. Available in five formulations, this product is designed for ultimate relaxation and skin wellness, all while rejuvenating your senses. Our five formulations are designed for different skincare needs: dry, stressed, congested, irritated or maturing skin. Our CBD Face Masks contain an assortment of active botanicals and essential oils that when coupled with CBD, create a blissful home-spa experience.
Incredible 10-minute activation time means you can get the healthy glow your skin deserves and the bliss of a spa-like experience any time you need it
Suitable for all skin types
Simple application infuses CBD and other ingredients deep into your skin and muscle tissue without any perfume-like smells or sticky residue
Lab tested to ensure potency and purity
All of our CBD Face Masks are infused with 50mg of broad spectrum CBD that is composed of organic, non-GMO hemp extract that is batch tested for guaranteed purity, so you can trust that the ingredients in these masks are of the highest quality.
CBDfx doesn't test any of their products on animals and are proud to be PETA certified.
Choose From:
Aloe Vera: Soothe environmentally irritated skin with nature's potent anti-inflammatory
Charcoal: Unclog pores and brighten congested skin via activated charcoal
Cucumber: Hydrate and nourish dry skin while tightening pores for a refreshed glow
Lavender: Calm stressed skin and relax frayed nerves in aromatic bliss
Rose: Cleanse, tone and moisturize with hyaluronic acid for petal-soft skin
Solvent Free Extraction
The way your CBD is sourced matters -- a lot. CBDfx's cutting edge supercritical CO2 extraction methods set the industry benchmark for purity and safety. Other brands use solvent-based extraction methods, which leave trace amounts of nasty substances like butane and propane in the final product. Over time, that's a lot of chemicals to absorb… when all you wanted was pure CBD. Trust CBDfx to deliver clean, solvent-free products every single time, backed up by publicly available lab reports.
We also offer CBDfx CBD Cream For Muscle & Joint Pain 500-3000mg a soothing cooling pain and soreness cream that works.
CBDfx CBD Face Mask Features:
50mg Organic CBD Per Face Sheet Mask
Whole Plant Extract
Organically Grown, Gluten Free<
Naturally Vegan, Non GMO
Delivers Ingredients That Support The CBD Hemp Extract
CO2 Hemp Plant Extraction
No Cheap or Filler Ingredients
100% Organically Grown
Sourced From Organic Hemp Farms In The USA
CBD Cannabidiol Has Shown To Have Benefits On Human and Animal Health
Legal For Use In All 50 States and More Than 40 Countries
Broad Spectrum Formulation Provides All The Beneficial Compounds That Exist Naturally In The Hemp Plant
Carefully Created In a cGMP Certified Pharmaceutical Grade Facility, Made In USA
CBDexpressHQ is your Authorized Canadian source for CBDfx CBD Face Masks in Canada.
CBDfx CBD Face Mask Includes:
(1) x CBDfx CBD Face Mask / 50mg CBD Per Face Sheet Mask
The ingredients in our CBD-infused Face Masks begin taking effect immediately. As soon as the spa-quality ingredients make contact with your skin, they start penetrating deep into your facial tissue through the magic of transdermal absorption.
After the Face Mask has been on for approximately 10 minutes, the majority of the active ingredients in the mask will have effectively absorbed into your skin, and you can remove the mask.
Follow these easy steps for maximum benefit:
Follow label directions - Thoroughly clean and dry your face. Use a gentle, all-natural cleanser, and allow your face to air dry before proceeding
Remove the Face Mask from its packaging and gently unfold it. Make sure that you have fully unfolded the CBD oil face mask into a flat position before you continue
Place the cloth side of the mask on your face, and remove the plastic backing. Make sure that you carefully align the holes in your CBD face mask over your eyes, nostrils, and mouth
Gently pat and press every part of the CBD skin care mask until it fully adheres to your face. Make sure not to leave any air bubbles or loose areas
Leave the mask on for a minimum of least 10 minutes
Remove the mask and throw it away. Gently pat your face to help the remaining serum absorb into your skin. Do not rinse your face
This product can only be used topically.